987 Elmont Rd, North Valley Stream, NY 11580
Vicar: Rev. Thomas Paul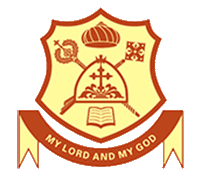 The Significance of Golgutha
Written by Neil Simon
We have now reached the midway point of the Great Lent. The Orthodox Church commemorates this occasion by placing the Golgotha in the middle of the Church. Unfortunately, it has also been an extremely difficult week for our Church and I felt that it might be helpful to shed some light on the symbolism of this icon.
As we are all aware, the Israelites partook on a challenging journey through the wilderness from Egypt to their promised land that took 40 years. At one point in their journey, the Israelites began to complain openly that the manna that God provided was not enough for their sustenance. As punishment, God sent poisonous snakes to torment the Israelites. Their bites were fatal and resulted in many deaths. Eventually, the Israelites repented and prayed to God for help. "And the LORD said unto Moses, Make thee a fiery serpent, and set it upon a pole: and it shall come to pass, that every one that is bitten, when he looketh upon it, shall live" [Num 21:8]. Therefore, everyone that had been bitten came to gaze upon the pole and were healed.
In a similar manner, we are undergoing a difficult journey through the Great Lent; granted, 40 days is pretty much a walk in the park when compared to 40 years. We could also generalize and contrast our entire lives with the Israelites' trek. We are born into a world of sin, creatures of a fallen nature. Through baptism, we begin our struggle to recapture our heavenly nature. There are times where we will struggle and possibly question the point of it all. The Golgotha represents the snake on a pole for us, serving as a symbol of hope and strength. It reminds us that God has not forsaken us and that if we turn to him, he is more than willing to help us.
When Nicodemus went to visit Jesus in the dark of night, he was told "And as Moses lifted up the serpent in the wilderness, even so must the Son of Man be lifted up. That whosoever believeth in him should not perish, but have eternal life." [John 3:14-15] As we struggle with our recent tragedy, the Golgutha reminds us of the eternal life that has been promised to his believers.