987 Elmont Rd, North Valley Stream, NY 11580
Vicar: Rev. Thomas Paul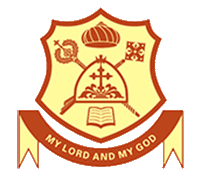 MMS
Martha Mariam Samajam
Martha Mariam Samajam (MMS) is the Women's Association of the Malankara Orthodox Syrian Church. Samajam participates actively in various conferences, retreats, seminars and other related programs for the enrichment of the Women.
Martha Mariam Samajam leads and conducts fund raising for various charities to help the needy. Samajam also promotes teaching and learning of the faith and tradition through 'Divyabodhanam' and leadership training.
GROW (God Renewing Orthodox Women) is active in promoting the similar services to the younger women.
This Organization continue to rally and live its motto of 'pray, act and shine' in every walks of their life.
Mrs. Mary Varughese of our Church is the Council Committee Member of Martha Mariam Samajam of North East American Diocese.
Mrs. Anu Varghese is the Secretary and Mrs. Kunjumole Varughese is the Assistant Secretary of the Martha Mariam Samajam wing of our Church.
Samajam meets every Sunday after the Holy Qurbana.