987 Elmont Rd, North Valley Stream, NY 11580
Vicar: Rev. Thomas Paul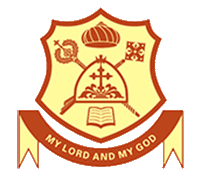 MGOCSM
Mar Gregorios Orthodox Christian Student's Movement
MGOCSM is an initiative of the Malankara Orthodox Syrian Church and under the initiative of a core group of students, the Organization works under their motto of 'Worship, Study and Service'.
The MGOCSM of North America conducts its ministry by partaking in Annual Mission trips to India and other places in America, leadership camps and much more.
It also conducts various events such as retreats, seminars, bible studies and vocation services.
MGOCSM meets every Sunday after the Holy Qurbana. Rochelle Varghese, Irene Paul, and Abigail Varghese are the MGOCSM Representatives.