987 Elmont Rd, North Valley Stream, NY 11580
Vicar: Rev. Thomas Paul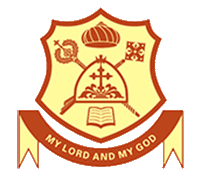 A Thanksgiving Message
Written by Rev. Fr Joice Pappan
"Whatever you do, whether in word or deed, do it all in the name of the Lord Jesus, giving thanks to God the Father through him."(Colossians 3:17) By the Great Grace of God, we are once again blessed to partake in another Thanksgiving holiday. A day that is set aside to offer thanksgiving to God for the abundant blessings received during the year. As we gather together with our families this week and reflect on the many blessings we have in our life, let us also pause and take a moment to pray for all those less fortunate and remember those who are suffering in this world. Let us pray for the millions of people who are displaced in Syria, Iraq, Afghanistan and all the countries that are war-torn. Let us pray for the victims of the recent Paris attacks and their families who continue to weep for the innocent lives that were lost. I pray that we can help those who are less fortunate during this Holiday Season through our many blessings which God has given us
Among the national holidays that we celebrate in America, perhaps the greatly celebrated holiday is Thanksgiving. Thanksgiving is not a new term to us. In fact, the word Eucharist itself means "Thanksgiving". Eucharist or Holy Qurbana is the ultimate communion with God. There are three main things we do when we participate in the Holy Eucharist: 1) Being Grateful, 2) Remember and 3) Offer. It is here we are grateful to God for sending His only begotten Son, Jesus Christ who was the perfect Eucharist. Christ who "offered Himself in total obedience, love and thanksgiving to God. God was His very life. And He gave this perfect Eucharist life to us. In Him, God became our life" (For the Life of the World, Alexander Schmemann p.35).
What is it that we remember during the Eucharist? It is the life and purpose of Christ in this world. His Birth for us, His Cross, His Tomb, His Crucifixion, His Resurrection, His Ascension and His promise of the glorious second coming. There is no thanksgiving without remembering. As the Israelites began to celebrate the first Passover recorded in Exodus 12, we see Moses commanding them, "When your children ask you, 'What does this ritual mean?' you will answer them, 'it is the sacrifice of Passover to honor the Lord, because he passed over the houses of the Israelites in Egypt. He killed the Egyptians, but spared us. The Israelites knelt down and worshipped." I pray that as we gather together with our families, we too can share the many testimonies of God's mercy in our lives especially with our children.
Finally, in order to participate in any form of Thanksgiving, we must be ready to offer something. The Eucharist is the "Anaphora" or the lifting up of offerings and ourselves before God. During the Holy Qurbana, the Priest will command the congregation to lift up our hearts, our minds and our intellects before God. The congregation will respond by saying that they are with the Lord. For Thanksgiving to be properly observed, we gather together in thanks and praise. The Eucharist is our thanksgiving to God not only for the many blessings which He has given us, but for who we are. We are His children who are in the constant process of growing in His love and likeness. We can only achieve this when we offer ourselves before God.
As we celebrate this Thanksgiving Day in our homes, let us render our humble selves before God with Thanksgiving in our hearts for everything He has given us and for the many gifts that He will give us in the future. May He make us worthy to continue to receive the Heavenly Eucharistic food from Holy Altar of God that gives us Eternal life with Him. May God Bless you all.